Mosul's remaining Christians were fleeing the city yesterday after the brutal ISIS occupiers told them to convert to Islam or face summary execution. In a statement read out at the city's mosques, the Islamists told Christians that they had until midday to either convert or pay a "jizya" – a tax on non-Muslims. Those who refused to comply would be killed.
"We offer them three choices: Islam; the dhimma contract – involving payment of jizya; if they refuse this they will have nothing but the sword," the statement said.
In his July 20th Angelus, Pope Francis mourned the fleeing of the last Christians from the Iraqi city of Mosul.
"They are persecuted; our brothers are persecuted, they are driven out, they have to leave their houses without having the possibility of taking anything with them." the Pontiff said in his Angelus.
"I want to express my closeness and my constant prayer to these families and these people," he continued. "Dear brothers and sisters who are so persecuted, I know how much you suffer, I know that you are stripped of everything. I am with you in the faith of the one who has conquered evil!"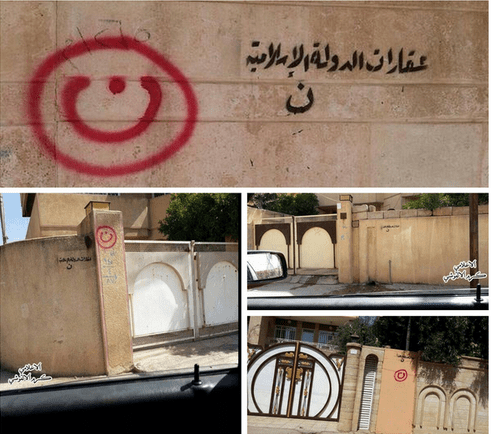 Patriarch Louis Sako, head of the Chaldean Catholic Church, told the AFP news agency: "Christian families are on their way to Dohuk and Irbil."
"For the first time in the history of Iraq, Mosul is now empty of Christians," he added.
The patriarch also said that militants were tagging Christian houses with the letter 'N' for 'Nassarah' – an Islamic term for Christian.
Patriarch Sako said that as late as the end of June, 35,000 Christians had lived in Mosul, and more than 60,000 lived there before the U.S.-led invasion in 2003. But now, "for the first time in the history of Iraq, Mosul is now empty of Christians."
Love uCATHOLIC?
Get our inspiring content delivered to your inbox every morning - FREE!